Liverpool and Arsenal will play on Sunday in the most interesting match from the third round of the English Premier League. Both teams dominated in the 80s of the last century, but they haven't won the title in the Premier League in a long time. For Arsenal the last win was in 2004, but for the Pools it is even worse. The year when Liverpool was champion of England for the last time is 1989.
Both teams haven't started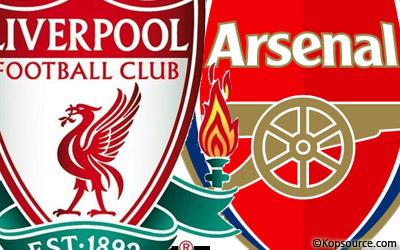 well this season. Arsenal made two scoreless draws against teams which are not among the best in the league and Liverpool started with a loss 3:0 against WBA. The second match, which was played against the champions from Manchester City, was a draw. Although Brendan Rodgers' boys played quite well, they have failed to achieve anything more than 2:2.
In recent years, Arsenal has been the superior team in head to head matches. If we look the last five seasons in the Premier League we would see that Arsenal has won three times and had draws in another six matches. The victory was for Liverpool just once and that was the last season when Arsenal were shocked by the departure of Nasri and Fabregas.
Nine matches ending with a win in the last 10 league games is a serious advantage. Arsenal also showed a better form in the first two matches of the championship. Although they failed to score a single goal for 180 minutes, Arsenal's team created the most goal attempts in the league together with Everton. Moreover, Arsenal's opponents were limited in the first two matches to least attempts in the entire league. This is important data which demonstrates the advantage of the team in attack and defense.
Liverpool, on the other hand, are still struggling to find the style that will bring a good performance to the team. Brendan Rodgers seems trying to impose his own style too fast, which leads to chaos in the team.
All this gives me a safety bet on Arsenal in this match. Win or draw for the guests brings odds of 1.85, which is something not to be missed.